A new exhibit up now in downtown Honolulu – Pauahi Tower Mezzanine (1003 Bishop Street) – The show is composed of 50 boards including seven vintage balsa guns, 3 Brewer Hobie guns, a Terry Martin Hobie gun, Brewer miniguns and a bunch of surf posters, magazines, movie posters, record albums, etc. Grand opening on 9/1/15, 4:30 to 7:00pm. Runs to October 31, 2015. Please join us.
********************
Country Surfboards
1969 Pintail Gun
Shaped by Mike Turkington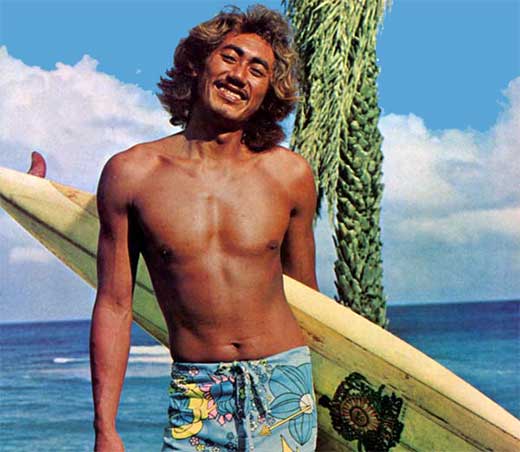 Country Surfboards was founded in 1967 when a small group of North Shore surfers felt the need to combine their love of surfing with their need to make a living. Barry Kanaiapuni, Tiger Espere (shown above) and Mike Turkington all earned their credentials shaping for Country Surfboards.
********************
Barry Kanaiaupuni
Lightning Bolt
1976 Wing Pin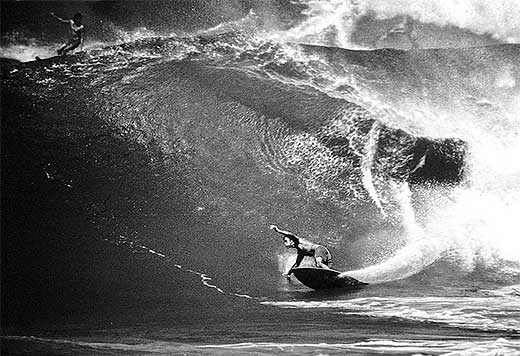 Barry Kanaiaupuni was unsurpassed in his powerful bottom turns at Sunset Beach. He was a master shaper who produced iconic pintail guns for Rick Surfboards, Country Surfboards, Surfline and Lightning Bolt Hawaii.
********************
Gerry Lopez
Lightning Bolt
1976 Pipeline Pintail Gun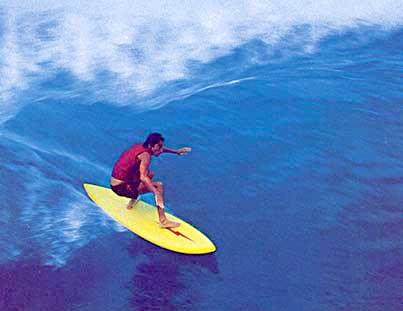 Gerry Lopes was one of the top tube riders of the mid-1970's at Banzai Pipeline. Trained by master shaper Dick Brewer, Lopez produced boards under the labels Hanapepe Surfshop, Surfline, Hansen surfboards and was a co-founder of Lightning Bolt Hawaii which became the most revered and copied 1970's label.