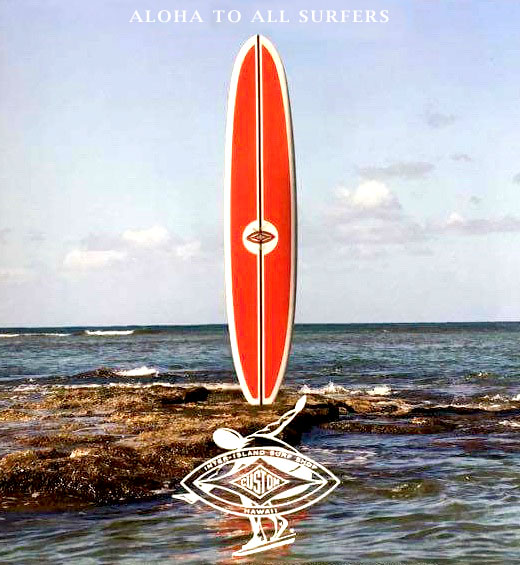 This unique, beautiful surfboard was shaped by French artist Eric Maurus, based on the famous Mickey Dora's "da cat" model, step deck design, traditional volan glassing, resin panels, glass on fin, mahogany stringer, all reminiscent of the 60's surfboard styling.
Eric's early influence of shaping by mentor shaper Donald Takayama, and friendship with Mickey Dora in France in 1996, was essential to his style of shaping and surfing.
Eric Maurus paintings and sculptures are also a major part of his creative process, as can be seen with the design of the 2016 Sunset Triple Crown event art.