From the June 4th Star Advertiser Feature "5 Things We Love"


— Mindy Pennybacker, Star-Advertiser
5. This spring, before making their first trip to Paris, a friend bought Inter-island Surf's lightweight jacket bearing a cute retro logo for her other half. (Having heard that Parisians can snub Americans, they wanted to declare Hawaii citizenship.) In the Kapahulu store, friendly owner Barry Morrison sells new and vintage apparel and boards.
I dig the women's denim jackets ($110) and shorts ($30 to $40), and my friends report the jacket ($149 in cotton or board-short nylon) was a hit abroad and is making a splash at home.
Inter-island Surf Shop is located at 451 Kapahulu Ave.; call 732-8882 or visit inter-island.com.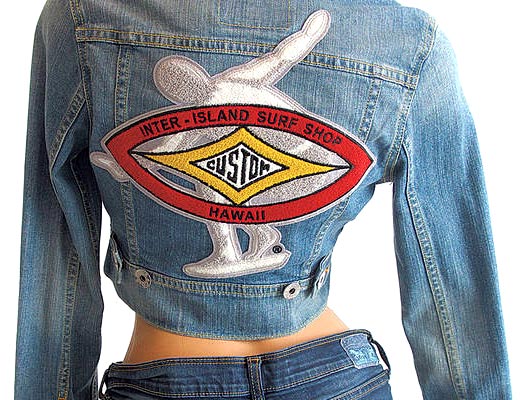 Photo: CRAIG T. KOJIMA / CKOJIMA@STARADVERTISER.COM
"Inter-island Surf sells a jacket with a cute retro logo on the back."
"5 Things We Love" is a shortlist of newly discovered stuff
you have got to see, hear, wear, use or eat.