Frederick Mills Lunt
March 23, 1946 - March 16, 2012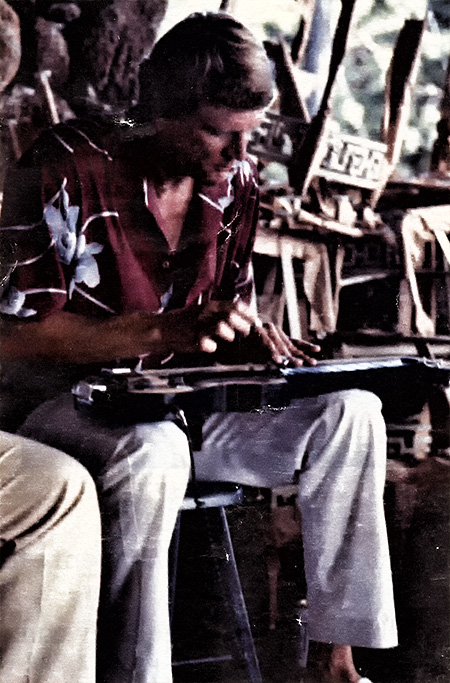 Mills Llunt of Honolulu passed into the next life in the early morning hours of March 16, 2012 at his beloved home on Tantalus. He was a true kama'aina who respected and loved Hawaiian culture and music. All who knew him will remember his "kolohe" sense of humor and his generous heart. He considered everyone a new friend, always smiling and saying hello to people wherever he went.
Fred was born on March 23, 1946 in Kula, Maui. He attended Punahou School, Class of '64, and was a member of the thirteen year club. After Punahou, he attended the University of Southern California where he graduated in 1969. He returned to Hawaii after college and lived at Tracks in Nanakuli where he surfed and gained many lifelong friends. His life in Nanakuli was brought to an abrupt end when Hurricane Ewa came through and destroyed the house. He barely escaped with his cat, his guitar, and his TV. He began his real estate career in Waianae. For four decades he was a top agent and later became a Vice President of Coldwell Banker Pacific Properties.
His passion was always music, especially Hawaiian and folk. He learned to play the steel guitar from Jerry Byrd and perfected his style with his friend "Feet" Rogers. He was a member of the group Na Pali as well as the Hula Blues Band that toured with Taj Mahal. Music permeated every facet of his life. He was always playing, listening, talking about, or reading about music. He will be greatly missed by his wife Alice and two daughters Ginger and Jessica.
"I've almost gained my heavenly home
My spirit loudly sings
The holy ones, behold they come
I hear the noise of wings."
Stanley Brothers "Angel Band"
Donations in Fred's name can be made to the Hawaiian Humane Society (2700 Waialae Avenue Honolulu, Hawaii 96826) or the Hawaiian Music Hall of Fame (P.O. Box 4717 Honolulu, Hawaii 96812- 4717).