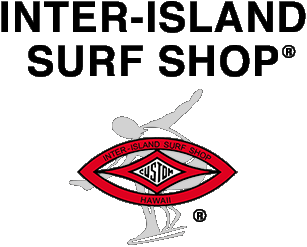 Sparky and Save Our Surf 1965


Not long ago, Hawaii's rapidly expanding surfing population was threatened with the immediate obliteration of a number of outstanding surfing areas as a result of several community flood and reclamation projects. Instead of turning their backs in disgust on the prospects, a handful of surfers began to meet, informally at first, in the hope of at least making an effort to preserve the sites.
"Commuter talk", between waves at Ala Moana, rapidly turned into an organized movement and SOS, the Emergency Committee to SAVE OUR SURF, saw light.
The first increment of the Magic Island project had already destroyed two well-known popular surfing sites, Garbage Hole, and Dennings. At least 20 more were threatened. Briefly these were:
a) Some 16 zones lying just seaward of Ala Moana Park between the Ala Wai Channel and Kewalo Yacht Harbor, nearly a mile of surf sites, condemned by the comprehensive plans for future development of Magic Island. Stone jetties would run through the center of the zones.
b) The Ala Moana Bowl, "Pipeline" of the South Shore, surfed by enthusiasts from as far away as Peru and South Africa.
c) Maile surfing area adjacent to the public beach park, second best known Leeward Oahu site, and most likely heavily surfed in ancient times because of the shape of the waves and lovely beach. A 700 ft. flood control jetty from Maili ili Stream bed out to sea would completely destroy the site.
The first person to actually instigate surfers was Sparky Scheufele, a shaper for Inter-Island Surf Shop. Sparky ultimately interested a committee composed of Clarence Maki, outstanding surfer and city & County department of information and complaint officer; John Kelly, surfer, musician, author, and surf shop manager; Russ Takaki, frequent surf contest judge and a State parole officer; Sammy Lee, best known for conquering Ala Moana, and staff member of the State Department of Land and Natural Resources; and Wally Froiseth, president of Waikiki Surf Club, and well-known chairman of surfing contests. Kelly was named to head the committee.
Pooling their respective knowledge in the light of City, State, and Federal projects which would eradicate their favorite surf spots, the men began meeting last November at least once a week.
Letters began going out to local agencies asking for help in protecting Oahu's natural surfing sites. The SOS Committee quickly realized it was not a matter of the agencies not caring, but rather not knowing.
First success of the SOS Committee came just before the holidays when City engineers and Soil Conservation officials agreed not to release plans for bid on the 5+ million Waianae Nui flood project. David Van Gieson, Maile resident and retired surfer, and Kelly spoke at a meeting with the engineers and Conservation officers.
"There wa co-operation from the very beginning," Kelly remarked. "And we're especially grateful to City Engineer Yoshio Kunimoto and S. Robert Brown and Douglas Fole of the Federal Soil Conservation Service." They promised to realign the proposed jetty to parallel the rocky point, still accomplishing the original purpose of the project and preserving the surfing area.
Within ten days of the first meeting Kunimoto and the FSCS came up with a new set of plans and a meeting was called to get the surfers' opinion of the realignment.
Indications of success in other areas have been noted: In the case of the Ala Moana Bowl Kelly said that the Harbor Board and U. S. Engineers are willing to consider alternative plans to solve their own extension program without destroying the surf site. The two groups asked SOS to pinpoint exact surf locations and have provided aerial maps for the Committee to work from.
(As increments of this survey are completed, they will be summarized in future issues of SURF BULLETIN.)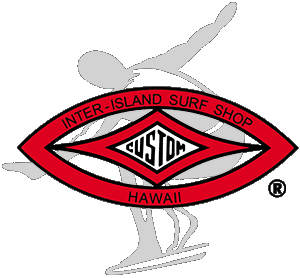 EHUKAI reported 1-2 ft at 10:00 AM HST.

Wind is VRB 0-5.

MAKAHA reported 0-1 ft at 10:00 AM HST.

Wind is VRB 5-10.

MAKAPUU reported 1-3 ft at 10:00 AM HST.

Wind is VRB 0-5.

SANDY BEACH reported 1-3 ft at 10:00 AM HST.

Wind is VRB 0-5. SHORE BREAK

WAIKIKI reported 2-3 ft at 10:00 AM HST.

Wind is SSW 5-10. CANOES

SUNSET reported 3-4 ft at 9:15 AM HST.

Wind is VRB 5.

DIAMOND HEAD reported 1-3 ft at 7:00 AM HST.

Wind is NE 5.

Surf Forecast for Oahu

NOTE: Please check with local authorities regarding beach closures. Surf along north facing shores will be 3 to 5 feet today, lowering to 1 to 3 feet Friday. Surf along east facing shores will be 2 to 4 feet through Friday. Surf along south facing shores will be 2 to 4 feet today, rising to […]

Oahu Surf Hazards

No high surf advisory or warnings.