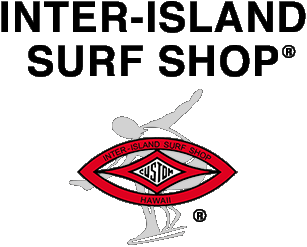 By Tom Stevens
Photo ©2014 Tim McCullough
Aloha -- thanks for the classic photo of China Wall. I spent many thrilling afternoons body surfing out there as a teenager. I'd be riding the bus home from school on Harding Avenue, and the bus would top this one particular hill in Kaimuki. There weren't many tall buildings then, as you remember, so I could see out the bus window distant whitewater bashing up along the cliffs on the town side of Hanauma Bay. I'd know right then that I had to sneak out of my homework, grab my floppy green churchills from McWayne Marine Supply and go out to "The Point" (what we called it) and scare the shit out of myself.
It all used to be empty lots up there, and cars would pull out to the edge of the cliff and line up facing the ocean. Guys would sit in the cars and honk their horns when a big set was coming. That's when my blood ran cold. I'd hear the honks and start swimming for "outside" as fast as I could go. Those waves were huge, but the water was deep, so it was pretty safe. The hairiest part was timing your swim through the coral heads between the smaller inside break ("Bowling Alley" I think we called it) and the China Wall wave. I had some near heart attacks swimming that gauntlet.
I still have vivid images of riding those big waves. The paipo boarders would get in earliest, and they would ride the flat part at the bottom of the wave. Then the longboard surfers would drop in behind them, and I'd be way up at the top of the wave, looking down on the top of everybody's heads. Kimo Hollinger, Marshall Rosa and Kiki Spangler were guys I used to see out there. Those were amazing days. Thanks for some great memories! I'll forward this shot to my brother and to my old Portlock surfing buddy Peter Brown.
See you in the waves, tom