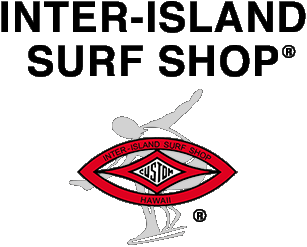 Inter-Island Shapes by Jim Phillips

Inter-Island Surfshop surfboards shaped by Jim Philips is the way to go for California surfers. Reasons: no shipping, no packing, or insurance from Hawaii to California which saves several hundreds of dollars. Inter-Island Surfshop Honolulu offers our stable of local shapers for all your Oahu needs — Contact Us!
Growing up on Oahu, one of Jim's first crushes was with Inter-Island Surf Shop. At the age of 16 Jim would bring his boards to IISS to have them glassed. "Back in '64, I remember thinking that if there was a place I would like to work it would be Inter-Island and Hobie. Since nobody was offering me a job I just continued to shape in my dad's carport and bring my boards to Inter-Island for glassing. $25 was a lot of money for a kid back in '64 but that was the cost and they were the place to be. Sparky was someone we looked up to as a pioneer and craftsman - I'm honored to carry on his legacy with the IISS family...it's a dream come true."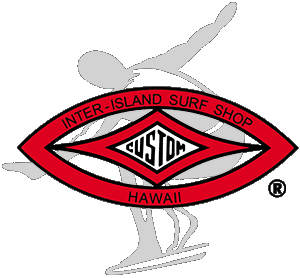 Ala Moana report not available.
North Beach report not available.
Waimea report not available.
Alii report not available.
Nanakuli report not available.
Maili Pt report not available.
Maili report not available.
Makaha reported 4-6 ft at 2:15 PM HST.

Wind is W 10-15.

Sunset reported 6-10+ ft at 6:00 AM HST.

Wind is WNW 05-10.

Ehukai reported 15-20 ft at 2:15 PM HST.

Wind is VRB 15-20.

Makapuu reported 4-6 ft at 2:15 PM HST.

Wind is ESE 10-15.

Sandy Beach reported 3-5 ft at 2:15 PM HST.

Wind is N 10-15. Shore Break

Waikiki reported 1-2 ft at 2:15 PM HST.

Wind is NE 10-15. Canoes

Diamond Head reported 2-3+ ft at 7:00 AM HST.

Swell direction from the SSE. Swell period is 11 seconds. Wind is ENE 05-10.

Surf Forecast for Oahu

NOTE: Please check with local authorities regarding beach closures. Surf along north facing shores will be 3 to 5 feet today, lowering to 1 to 3 feet Friday. Surf along east facing shores will be 2 to 4 feet through Friday. Surf along south facing shores will be 2 to 4 feet today, rising to […]

Oahu Surf Hazards

No high surf advisory or warnings.