Racked surfboards, vintage photography and mid-century Hawai'i memorabilia line the walls (and much of the ceiling) at Inter-Island Surf Shop in Honolulu. To step through the store's red-and-black front doors on Kapahulu Avenue is to go back in time to an earlier age of surfing, of tourists brought over on Matson cruise ships to the just built Royal Hawaiian Hotel in the 1920s and 30s; small paipo bodyboards and the venturesome beach boys of Waikiki in the 1950s; and the resurgence of Hawaiian hula, music, culture and language during the second Hawaiian renaissance in the 1970s.
…Click to Travel to the Hawaii Luxury Website to Read the Complete Article
July 1–August 2

The Honolulu Surf Film Festival turns 10! The lineup of films old and new includes in-depth documentaries on today's biggest surf talents, creative and comedic ventures, and psychedelic odysseys. Each Thursday night, we honor the history of surf filmmaking with classics selections, including a free screening of John Severson's Pacific Vibrations. Throughout the month, vote for your favorite surf films during the screenings and we'll announce the winners of the audience-choice awards before our closing-night screening of Bud Browne's Going Surfin'.
From the June 4th Star Advertiser Feature "5 Things We Love"


— Mindy Pennybacker, Star-Advertiser
5. This spring, before making their first trip to Paris, a friend bought Inter-island Surf's lightweight jacket bearing a cute retro logo for her other half. (Having heard that Parisians can snub Americans, they wanted to declare Hawaii citizenship.) In the Kapahulu store, friendly owner Barry Morrison sells new and vintage apparel and boards.
I dig the women's denim jackets ($110) and shorts ($30 to $40), and my friends report the jacket ($149 in cotton or board-short nylon) was a hit abroad and is making a splash at home.
Inter-island Surf Shop is located at 451 Kapahulu Ave.; call 732-8882 or visit inter-island.com.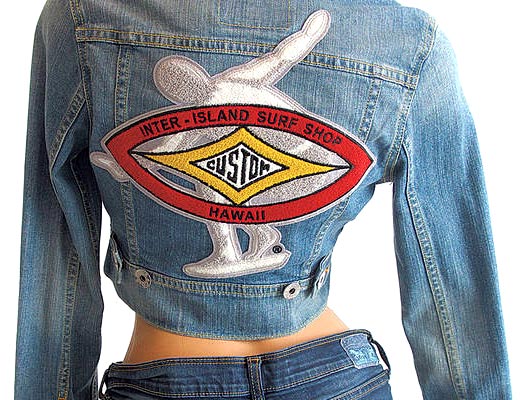 Photo: CRAIG T. KOJIMA / CKOJIMA@STARADVERTISER.COM
"Inter-island Surf sells a jacket with a cute retro logo on the back."
"5 Things We Love" is a shortlist of newly discovered stuff
you have got to see, hear, wear, use or eat.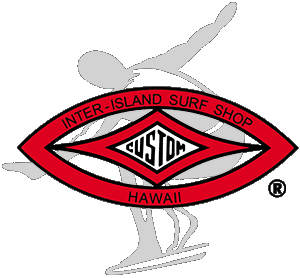 EHUKAI reported 0-1 ft at 2:00 PM HST.

Wind is ENE 10-15.

MAKAHA reported 0-1 ft at 2:00 PM HST.

Wind is ENE 10-15.

MAKAPUU reported 3-4 ft at 2:00 PM HST.

Wind is ENE 15-20.

SANDY BEACH reported 2-3 ft at 2:00 PM HST.

Wind is ENE 15-20. SHORE BREAK

WAIKIKI reported 0-1 ft at 2:00 PM HST.

Wind is ENE 10-15. CANOES

SUNSET reported 1-2 ft at 9:00 AM HST.

Wind is ENE 10-15.

DIAMOND HEAD reported 2-3+ ft at 7:00 AM HST.

Swell direction from the SSE. Swell period is 10 seconds. Wind is ENE 10-15.

Surf Forecast for Oahu

NOTE: Please check with local authorities regarding beach closures. Surf along north facing shores will be 3 to 5 feet today, lowering to 1 to 3 feet Friday. Surf along east facing shores will be 2 to 4 feet through Friday. Surf along south facing shores will be 2 to 4 feet today, rising to […]

Oahu Surf Hazards

No high surf advisory or warnings.